Description
HP Compaq 8100 CI5 Desktop Computer(PC)
RS:15,000.00
HP's Compaq 8100 Elite is a small form factor (SFF) PC aimed at business users who need to do more than just word processing and e-mail. There are plenty of connections and it has a well-designed interior that makes it an easy desktop PC to maintain and expand.
For a business PC, the HP Compaq 8100 Elite offers a surprising number of connections; there are four easy-to-reach USB 2.0 ports on the front alone. There are six more around the back, along with two PS/2 connections, Gigabit Ethernet, VGA, DisplayPort and audio connections.
The enclosure has an integrated speaker that is surprisingly loud. it's a useful inclusion for listening to presentations and online videos.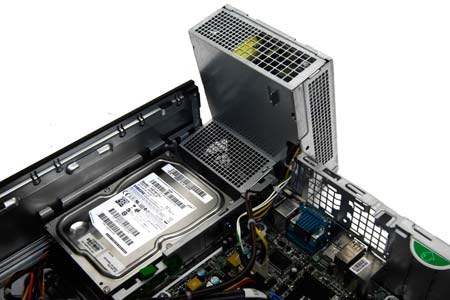 The case's interior is well laid out, making for easy maintenance and expansion. The hard drive and memory sit under the power supply and optical drive, both of which simply swing outwards on a hinge. This makes it easy to install a new drive, though we found it difficult to securely place the optical drive back in its proper position due to the thick SATA cables HP has used. Expansion slots include two PCI Express x16 slots, one PCI Express x1 slot and a PCI slot. You can only install low-profile rather than full height expansion cards due to the case's form factor.
Configuration and performance
HP offers a range of configurations for the Compaq 8100 Elite SFF PC, with a choice of either an Intel Core i5 or a beefier Core i7 processor. We reviewed the cheapest configuration — the WM193PA — but it's still nothing to sneeze at. You get an Intel Core i5-650 processor clocked at 3.2GHz, 2GB of DDR3 memory and a 7200rpm, 250GB hard drive. Graphics are integrated, and it runs 32-bit Windows 7 Professional, though a downgrade path is also provided to Windows XP Professional.